Trusted Dallas DWI Defense with A Way Out Bail Bonds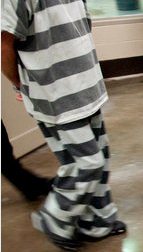 If you or a loved one has been placed in a Dallas, Texas jail as a result of driving while intoxicated (DWI), you are likely to receive a bond, which is typically a predetermined monetary amount that must be paid as a condition of your release. This amount can vary greatly depending on the nature of your offense, and not everyone is prepared to immediately pay this amount upfront without suffering financial hardships or simply being unable to afford it. A Way Out Bail Bonds can help you obtain a quick, financially-painless release from custody while you await your court appearance.
A Dallas, Texas DWI bail bond company is one that knows the intricate details of the legal process. By allowing you to pay a small fee based on the bond set at the time of your arrest, you or your loved one can often be released from jail within a matter of hours. You will collaborate with one of our courteous, professional agents, who will work toward a solution that is agreeable to both you and the bail bondsman, which will have you free from the confines of a Dallas jail with as little inconvenience to you as possible.
Texas DWI laws are very complicated and require the expertise of a Dallas DWI defense lawyer to help you sort through your legal options. Your defense lawyer will take the time to review the specific details of your case and decide what legal course of action will provide you with the least amount of legal consequences. Retaining legal counsel is a necessity for anyone charged with a DWI, the legal penalties of which may include a potentially lengthy jail sentence.
Facilitating your expeditious release from custody through a polished and experienced Dallas TX bail bond company will give you the confidence you need to focus on vigorously defending yourself against the charges brought against you. There is no time to waste when it comes to maintaining your good name and a criminal record free of blemishes.
If you or a loved one is currently charged with a DWI and is awaiting release from a Dallas jail, contact A Way Out Bail Bonds today! Call us twenty-four hours a day, seven days a week at 214-760-9978. Our licensed agents are the most trusted and respected name in the industry, doing everything to secure your speedy release.