Traffic Violations & Misdemeanor Bail in Dallas & Arlington, TX
Providing Quick Jail Release in Dallas TX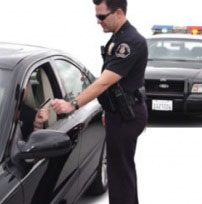 Most traffic violations in the Dallas/Fort Worth area result in a simple citation (ticket) issued by a law enforcement officer for violations ranging from speeding to illegal parking. A Dallas bail bond agent is helpful whenever a driver is jailed for misdemeanors such as driving while intoxicated (DWI), or felonies such as unauthorized use of a motor vehicle. In those cases, the defendant needs to post bond in order to remain free until the court date.
In addition, citizens can also be in danger of incurring further charges when they fail to pay fines and fees for traffic citations or do not appear in court as instructed. According to the City of Dallas Court and Detention Service, those added violations may prevent you from registering a vehicle or renewing your driver's license.
More fees and fines can be added to your record if you do not respond to a ticket within 10 to 21 days of the alleged violation, and delay may result in the court issuing a warrant for your arrest. Citizens can call or inquire online to find out if there is a warrant for their arrest. If there is, you must appear in person or post a bail bond, pay all fees and fines online, or obtain legal representation.
Common Traffic Violations
No matter what offense someone is jailed for, our licensed bail bond company has the experience and knowledge to secure their release via bail bond. Common citations that cause Dallas residents to require bail bonds include:
Speeding
Driving with expired or revoked driver's license (we also offer ID card services)
Reckless driving
No auto insurance
Unauthorized use a motor vehicle
For fast, professional bail bonds in Dallas and surrounding communities in Texas, contact us online. Our goal is to make the bail bond process as easy and convenient as possible. Call our licensed bail bond agents 24/7 at (214) 760-9978 in Dallas County and (817) 261-2828 in Tarrant County.