Bail Bond Payment Options
When someone is arrested, they must remain in jail unless they can assure the authorities that they will appear in court at the appointed date/time. That assurance may be based on the accused person's reliability and past history, but usually their promise has to be backed up with some form of financial pledge (bond). If you can't afford to pay the full bail amount to the court, our Dallas bail bond company can guide you through the bail bond process and provide a variety of secure payment options.
24 Hour Bail Bond Service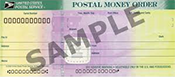 Many defendants lack the financial means to post their own bail in full. Our professional bond agents are available 24 hours a day, seven days a week to help you post a bond. Through A Way Out Bail Bonds, you never have to go to the jail to post bond.
We guarantee the bail bond in return for a non-refundable percentage of the full amount. The percentage you pay (roughly 10% to 20% of total bail) can vary depending on the type of criminal offense, background checks, and other individual criteria. A bit like insurance premiums, bail bond fees are set by surety companies and regulated by the state Department of Insurance.
A Way Out Bail Bonds in the Dallas area accepts bail payment methods including: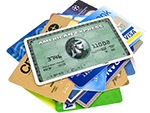 Personal checks
Local checks
Western Union
American Express
Mastercard
Visa
Discover
Credit terms available
Bond Collateral
In many cases, only a personal signature or written guarantee is required as security on a bond. For larger amounts, the bail bond must be backed by collateral of sufficient value to cover the total amount. If the defendant does not appear in court or otherwise violates the conditions of bail, the bond agency can take possession of the collateral in order to pay the full amount owed to the court.
Some examples of collateral items include boats, recreational vehicles, jewelry, securities, or electronics. The bail bond company usually holds this collateral until the terms of the bond agreement are fully met. In some cases, collateral may be lien on a house or land. All collateral is returned to you once the court case is concluded.
Cash Bail
Jails often have a set bail schedule depending on the offense in question; otherwise a judge must set bail on a case-by-case basis. The detainee (or a friend/family member) has the option to pay the full bail amount. If the full bail amount is paid up front, that amount will be refunded (less a small administrative fee) when the case is finalized and all required court appearances have been made. Typically, the Dallas jail accepts the following payments:
Cash (if paid in person)
Money order (Western Union accepts debit or credit cards)
Cashier's check or certified check (no personal checks)
Checks from a county, state or federal law enforcement or correctional agency
Checks from the Texas Attorney General
A "cash bond" may be the only option in cases where a judge will not allow the defendant to be bailed out by a bond agency. For example, a detainee might be considered a flight risk, but the judge is willing to release that person only if the full bail amount is paid in cash. Certain types of "small bonds" must be paid to obtain release, such as for bounced checks or for warrants issued for unpaid traffic tickets.
According to the Dallas County Public Defender, a person arrested for a felony in some cases may qualify for pre-trial release by posting a small fee instead of a bond. For information on posting cash bond, contact the Dallas TX jail. For information on pre-trial release, you should contact the Dallas County Sheriff's Department.
As always, our licensed bail bond professionals are happy to consult with each client about the specifics of the case, your personal concerns and financial situation. For fast, dependable bail bonds in Dallas and surrounding communities in Texas, contact us online. Call a bail bond agent for confidential assistance at (214) 760-9978 in Dallas County and (817) 261-2828 in Tarrant County.