Bail Bonds FAQs
FAQs on Jail Release in Dallas TX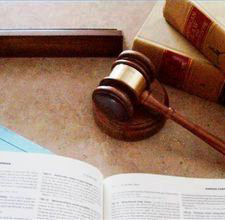 Whether you or a loved one is arrested for a traffic violation, DWI, a misdemeanor or a felony charge, our Dallas TX bail bond company gets you out of jail fast. We have been doing business in the Dallas/Fort Worth Metroplex for more than 35 years, specializing in quick release from all jails. We make the bail out process as simple and convenient as possible so you can concentrate on your defense.
Rick Wade (in Dallas County) and Jeanie Wade (in Tarrant County) head up our staff of qualified, experienced bail bond agents. We keep licensed bond agents on call 24 hours a day to respond to your needs and answer any questions.
Some of our most frequent bail bond questions include:
What happens when you are arrested?
According to the Texas State Bar Association:
The officer takes you to a police station, jail or other detention facility.
Just after arriving at the jail, you are allowed to contact an attorney.
You will be advised as to the general charges against you.
You may be required to participate in a lineup, present a sample of your handwriting, speak phrases associated with the crime charged, wear certain clothes and give samples of your hair, blood, etc.
You may be fingerprinted or photographed.
You appear before a magistrate (court official) who will inform you of the charges against you and your rights. At this time, you may find out if you must post bail or if you will be released without bail.
How do you secure release from jail?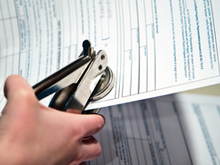 You may be released on bail by posting either cash or a bail bond as security for your court appearance. You may be released upon personal recognizance (your promise to appear in court when directed). When you are brought before the magistrate, you may request that the court lower your bail based on your ties in the community, financial resources, employment record or other factors.
What is a bail bond?
Bail is a written promise (bond) the court accepts from either the person arrested or a third party representing them. The bail bond allows the defendant to remain out of jail until the end of the court case. If the accused does not show up for the court date, the promise is broken, the full amount of bail is owed the court and a warrant for arrest may be issued.
How much does a bail bond cost?
The fee or "premium" to post bail through a bond agent is a percentage of the total bail amount set. That percentage is approximately 10% in many cases, depending on the case and the individual signing the bond. In many cases, you can secure a bond with a signature or personal guarantee. In other circumstances, collateral is held until conditions of the bond are met. Collateral is returned at the conclusion of the court case.
What are bond agents?
According to the Dallas County Public Defender's office, there are approximately 14,000 bond agents in the United States. Most states require them to be licensed, typically for property and casualty insurance purposes. A licensed bond agent must meet educational requirements and be approved by an insurance company to write bail bonds. The defendant pays the bail bond agent for writing the bond and the agent pays the insurance company a premium. The bail agent is responsible for bond payment if the defendant fails to appear for court and cannot be located.
How fast can you be bailed out?
The sooner you contact our Dallas TX bail bond service, the faster you can be released from jail in either Dallas or Tarrant counties. Contact us immediately with the information about the person who has been arrested: the jailed person's full name, case number (if possible) and name of the jail. Our licensed bond agents can do an immediate search online to find the inmate and find out the exact bail amount needed. If the person arranging for a bail bond has sufficient ID, financial information and access to a credit card or collateral (if needed), a defendant can be free on bond in less than one hour.
When are you "under arrest"?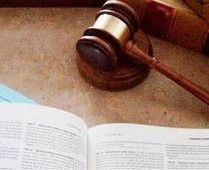 You are arrested when law enforcement officers take you into custody or otherwise deprive you of your freedom to hold you to answer for a criminal offense. You may be under arrest even though no one has used the word "arrest."
What are your rights when under arrest?
You have the right to remain silent.
If you choose to speak, anything you say can be used against you in court.
If you decide to answer any questions, you may stop at any time and the law requires all questioning to cease.
You have a right to consult with your attorney before answering any questions. You have the right to have your attorney present if you decide to answer any questions, and if you cannot afford an attorney, one will be provided for you or appointed for you by the court without cost to you before any further questions may be asked.
You have a right to know what crime or crimes with which you have been charged.
You have the right to communicate by telephone with your attorney or family or friend or bail bond agent as soon after you are brought to the police station as practical. The police have a right to complete their booking procedures before you are allowed to use the telephone.
For fast, professional Dallas TX bail bonds, contact us online. Call our licensed bail bond agents 24/7 at (214)-760-9978 in Dallas County and (817) 261-2828 in Tarrant County.