24-Hour Bail Bonds in Mesquite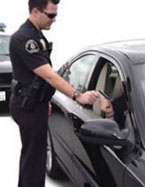 No one can predict life's challenges, including the time at which you or a loved one might be arrested. To regain your freedom and restore normalcy, get help fast from our Mesquite, TX, bail bond company. Our licensed bail bond agents specialize in quick release from all jails within Mesquite and Tarrant County.
Over our 35 years in business, we've earned an excellent reputation by providing reliable bail bond services.
Our local experienced agents can help with nationwide bail bonds, jail release for all types of charges, and secondary ID cards. We provide a variety of easy payment options as well as mobile bond delivery and payment at the jail. For your convenience and peace of mind, we also speak Spanish!
Expert Mesquite, TX, Bond Agents
A Way Out Bail Bonds keeps licensed bond agents on call 24 hours a day, 7 days a week. Knowledgeable professionals are glad to answer all your questions and share solid advice to fit your individual case. Let us handle all the details of your bail bond case with honesty, discretion, and complete respect for your privacy.
With more than 35 years in the Mesquite bail bond industry, we handle every case with care, and our bail bondsmen meet all industry standards. A Way Out Bail Bonds ensures that defendants are free to spend time with family and friends while working toward a successful day in court.
Quick Jail Release in Mesquite, TX
No matter what type of bail method you choose, our Mesquite, TX, bondsmen provide the fastest bail in the business. In most cases, paperwork takes between one and four hours, so our bail bond service focuses on speeding up that process. We even provide mobile bond delivery.
You should never wait long for release from jail: Once the bond and cosigner have been approved, we can be at the jail in 30 minutes most cases!
Bail Bonds Process Mesquite, TX
When a person is arrested in Mesquite, Texas, the first step is to secure their release from jail as quickly as possible. A Way Out Bail Bonds is a trusted company that can assist in posting a bond and getting you or your loved one released from jail. The bail amount is typically determined by the judge, but most jails have standard bail amounts for common charges to expedite the process. The Eighth Amendment of the U.S. Constitution ensures that bail must not be excessive. Bail is not meant to raise money for the government or punish individuals who are accused but not convicted of a crime.
If you cannot afford the posted bail, you can request a lower bail amount. However, if you have a "hold" on your record, such as unpaid traffic tickets or pending charges from another governmental agency, you may not be eligible for bail or may have to wait for a special bail hearing. It's important to note that failing to appear in court on the scheduled day can result in the forfeiture of the bail bond, leading to the loss of any bail money paid. Additionally, the court may issue an arrest warrant if you "skip bail."
To secure the release of an arrested individual, A Way Out Bail Bonds in Mesquite accepts a percentage of the total bail amount, typically around 10%. This fee is non-refundable and may require collateral, such as a car, home, or other valuable property, to ensure the defendant's appearance in court. If the defendant fails to appear in court, the bail bondsman can redeem the collateral.
What You Can Expect When Arrested In Mesquite, TX
Being arrested can be a bewildering and harrowing experience, especially for someone who has never encountered the legal system firsthand. Understanding what transpires during and after an arrest can help mitigate some of this anxiety. Here's a detailed guide on what you can anticipate if you're arrested in Mesquite, TX.
Initial Arrest and Rights
Upon your arrest:
Miranda Rights: These will be read to you. They include your right to remain silent and the fact that anything you say can be used against you in court. You also have the right to an attorney, and if you can't afford one, one will be provided for you.
Stay Calm: Regardless of your innocence or guilt, it's crucial to remain calm and compliant. Resisting can lead to additional charges.
Booking Process
After arrest, you'll be taken to the local police station for booking. This involves:
Personal Information Collection: They'll record your name, date of birth, and physical characteristics.
Photographs and Fingerprints: Mugshots will be taken, and you'll be fingerprinted.
Personal Belongings: These will be confiscated and cataloged. You'll receive them upon release.
Criminal Background Check: The police will check for any outstanding warrants or previous criminal history.
Bail and Temporary Detainment
Bail Setting: A judge will typically set a bail amount based on the crime's severity and your criminal history. Bail is a sum of money you pay as assurance you'll return for court dates.
Holding Cells: If you can't pay bail, you'll be held in a jail cell until your court hearing. Depending on the backlog, this could range from a day to several weeks.
Legal Representation
Right to an Attorney: As stated in the Miranda Rights, you have the right to an attorney. If you can't afford one, the court will provide a public defender for you.
First Appearance: This is usually your first chance to see a judge. The judge will inform you of your charges, ask if you have a lawyer or need one appointed, and might review your bail.
Court Proceedings
Arraignment: This is where you'll plead guilty, not guilty, or no contest to the charges. It's essential to have legal representation by this point.
Trial: If you plead not guilty, your case will go to trial. This might happen months after your arrest. Your attorney will present your defense, and the prosecution will present their case against you.
Sentencing: If you're found guilty, a separate sentencing hearing will determine your punishment.
Being arrested in Mesquite, TX can be a daunting experience, but knowing what to expect can ease some of your concerns. Knowledge is power, and understanding your rights and the procedures can make the process less intimidating.
About Mesquite, TX
Known as the Rodeo Capital of Texas, Mesquite is the home of the popular Mesquite Championship Rodeo. But this city of 137,000 people is more than just a country town. It is also home to some top video game producers, such as those that created Doom and Quake.
Other notable residents of the area include ventriloquist Terry Fator (winner of 2007's America's Got Talent) and Jerry Hall, Mock Jagger's former wife.
Call for Mesquite, TX, Bail Bonds

When facing such overwhelming situations, it's vital to have a dependable support system. A Way Out Bail Bonds offers expert advice and assistance 24/7. With over 35 years in the industry, our knowledgeable bond agents can guide you through the bail process, making it as smooth and efficient as possible. We pride ourselves on our professionalism, accuracy, and respect for your privacy. Don't face these challenges alone.
Our goal is to make the bail bond process as easy and convenient as possible.
For fast bail bonds in Mesquite and surrounding communities in Texas, contact us online. Call our licensed bail bond agents 24/7 at (214) 760-9978 in Mesquite and (817) 261-2828 in Tarrant County.