Experienced Bail Bonds Company in Fort Worth TX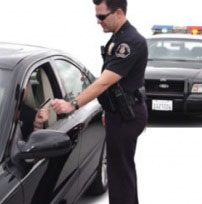 No one can predict life's challenges, including the time at which you or a loved one might be arrested. To regain your freedom and restore normalcy, get help fast from our Fort Worth, TX, bail bond company. Our licensed bail bond agents specialize in quick release from all jails within Fort Worth and Tarrant County.
Over our 35 years in business, we've earned an excellent reputation by providing reliable bail bond services.
Our local experienced agents can help with nationwide bail bonds, jail release for all types of charges, and secondary ID cards. We provide a variety of easy payment options as well as mobile bond delivery and payment at the jail. For your convenience and peace of mind, we also speak Spanish!
Expert Fort Worth Bond Agents
A Way Out Bail Bonds keeps licensed bond agents on call 24 hours a day, 7 days a week. Knowledgeable professionals are glad to answer all your questions and share solid advice to fit your individual case. Let us handle all the details of your bail bond case with honesty, discretion, and complete respect for your privacy.
With more than 35 years in the Fort Worth bail bond industry, we handle every case with care, and our bail bondsmen meet all industry standards. A Way Out Bail Bonds ensures that defendants are free to spend time with family and friends while working toward a successful day in court.
Quick Jail Release in Fort Worth
No matter what type of bail method you choose, our Fort Worth, TX, bondsmen provide the fastest bail in the business. In most cases, paperwork takes between one and four hours, so our bail bond service focuses on speeding up that process. We even provide mobile bond delivery.
You should never wait long for release from jail: Once the bond and cosigner have been approved, we can be at the jail in 30 minutes most cases!24/7 Bail Bonds Services
A bail bond is a guarantee between our bond agents and the court. It ensures that you, the defendant, appear before the court on the required dates. If you fail to appear, the money is forfeit and you risk spending time in jail or prison. Still, a bond is a necessary tool. It helps secure freedom until the date of the trial. This time allows the defendant to plan their defense, secure legal defense, and handle all paperwork and tasks beforehand. It's not a time to waste.
First, you must secure bail. Few of us have such money readily available to hand over to the court. A bond agency, like A Way Out Bail Bonds, does, however. With just a single phone call, our experienced bond agents will get to work. We'll secure your freedom from the holding facility, handling all paperwork and instructions. You'll have your freedom shortly!
About Fort Worth, Texas
Fort Worth is larger than five cities that have previously hosted Super Bowls, so it's no wonder the city is host to millions of visitors each year who want to see some of the most popular attractions in the state. Fort Worth is home to the Modern Art Museum, the oldest museum in Texas. Fort Worth is also the only city in the world that hosts a cattle drive twice a day.
The city is steeped in history—it was a hiding place for Bonnie and Clyde as well as the location of President John F. Kennedy's last public speech.
Call for Fort Worth Bail Bonds
Our goal is to make the bail bond process as easy and convenient as possible.
For fast bail bonds in Fort Worth and surrounding communities in Texas, contact us online. Call our licensed bail bond agents 24/7 at (214)-760-9978 in Fort Worth and (817) 261-2828 in Tarrant County.