Experienced Bail Bonds Company in Fort Worth TX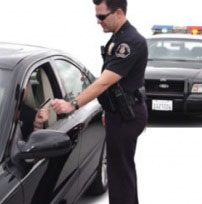 Life is unpredictable, and nobody can foresee the challenges that may come your way. One such unexpected event could be finding yourself or a loved one arrested. In such a distressing situation, it's crucial to act swiftly to regain your freedom and restore normalcy to your life. That's where our Fort Worth, TX, bail bond company comes in. We specialize in providing fast and reliable bail bond services, ensuring quick release from all jails within Fort Worth and Tarrant County.
With a stellar reputation built over 35 years in the industry, our licensed bail bond agents have earned the trust of the community. Whether you require nationwide bail bonds, jail release for any type of charges, or secondary ID cards, our experienced local agents are here to assist you. We offer flexible payment options, including mobile bond delivery and payment at the jail. Furthermore, we understand the importance of communication, and that's why we are proud to provide services in Spanish as well.
Expert Fort Worth Bond Agents
At A Way Out Bail Bonds, we have expert bond agents available 24/7 to answer your questions and provide sound advice tailored to your unique case. We handle every detail of your bail bond case with honesty, discretion, and utmost respect for your privacy. Our bail bondsmen meet all industry standards, ensuring that defendants are free to spend time with their loved ones while preparing for their court appearance.
When it comes to securing your release from jail, time is of the essence. We prioritize speed and efficiency, aiming to provide the fastest bail service in Fort Worth. Typically, the paperwork process takes between one and four hours, and we even offer mobile bond delivery for added convenience. Once the bond and cosigner are approved, we can be at the jail in as little as 30 minutes in most cases. Our goal is to minimize the time you spend behind bars, allowing you to focus on preparing for your upcoming court date.
Understanding the bail bonds process is crucial, especially if you or a loved one is arrested in Fort Worth, Texas. A Way Out Bail Bonds is a reputable company that can assist you in posting bail and ensuring a prompt release from jail. While the judge determines the bail amount, many jails have standard bail amounts for common charges to expedite the process. According to the Eighth Amendment of the U.S. Constitution, bail must not be excessive and should not be used as a means to raise funds for the government or punish individuals who are accused but not yet convicted.
Quick Jail Release in Fort Worth
If you find yourself unable to afford the posted bail, you have the option to request a lower amount. However, if you have any holds on your record, such as unpaid traffic tickets or pending charges from another governmental agency, you may not be eligible for bail or may need to wait for a special bail hearing. It is absolutely crucial to appear in court on the designated day and time to avoid forfeiture of the bail bond and potential arrest warrants.
A Way Out Bail Bonds accepts a percentage of the total bail amount to guarantee the full amount to the court. This fee is non-refundable and may require collateral, such as a car, home, or other valuable property, to ensure the defendant's appearance in court. In the unfortunate event that the defendant fails to appear, the bail bondsman reserves the right to redeem the collateral.
Bail Bonds Process Fort Worth, TX
Moving on to Fort Worth, Texas itself, it's a city that boasts a population larger than five previous Super Bowl host cities combined. This fact alone speaks to the city's popularity, attracting millions of visitors each year who come to experience its renowned attractions. The city is home to the Modern Art Museum, the oldest museum in Texas, as well as being the only place in the world where a cattle drive takes place twice a day.
About Fort Worth, Texas
Fort Worth has a rich history, serving as a hiding place for infamous outlaws Bonnie and Clyde. It is also the location of President John F. Kennedy's final public speech. With its vibrant culture and historical significance, Fort Worth continues to captivate residents and tourists alike.
Life's challenges can often catch us off guard, but when faced with the need for bail bonds in Fort Worth, you can rely on the expertise and reliability of A Way Out Bail Bonds. With our experienced bond agents, efficient processes, and commitment to your freedom, we strive to alleviate the stress and uncertainty of the situation. Trust us to handle all the details with professionalism, ensuring you can spend valuable time with your loved ones while preparing for your day in court.
Call for Fort Worth Bail Bonds
Our goal is to make the bail bond process as easy and convenient as possible.
For fast bail bonds in Fort Worth and surrounding communities in Texas, contact us online. Call our licensed bail bond agents 24/7 at (214)-760-9978 in Fort Worth and (817) 261-2828 in Tarrant County.