About Us
Licensed Dallas Bond Agents You Can Trust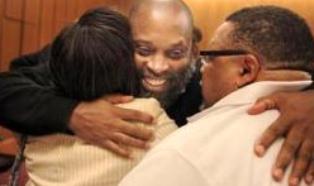 Getting someone released from jail can be confusing for friends or family working to post bail. The best way to deal with a difficult situation is to turn to the local experts. Our experienced Dallas TX bail bond company helps with all types of bail bonds for quick jail release in Dallas County and surrounding communities. Our goal is to make the bail process as smooth and efficient as possible.
A Way Out Bail Bonds has licensed bond agents answering the phone 24 hours a day, 7 days a week. You will always be assisted by knowledgeable professionals who can answer all your questions and offer solid bail bond advice. For your convenience, a variety of payment methods are accepted, payment can be taken at the jail and we also provide mobile bond service (call for details). Let us handle all the details for you with honesty, discretion and respect for your privacy.
Qualified Bail Bondsmen
With more than 35 years in the Dallas/Fort Worth bail bond industry, we handle every case with expert accuracy. Our professional bail bond agents encourage clients to ask questions so that you feel completely comfortable with the bond process. Our bail bondsmen in Dallas and Tarrant counties meet all industry standards:
Provide documentation to prove official licensing by the state. (Check the state department of insurance website for a list of licensed surety bond companies.)
Hold a valid business license.
Provide a written receipt of the bail bond transaction and a copy of any contract.
Inform you specifically what must be done so the person you are bailing out does not violate the bond.
For fast, professional Dallas TX bail bond assistance, contact A Way Out Bail Bonds online. Call our bail bond agents 24/7 at (214) 760-9978 in Dallas County and (817) 261-2828 in Tarrant County.