Tips for Choosing a Bail Bond Company in Texas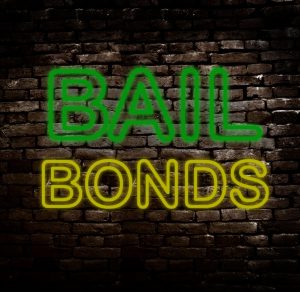 If you or a loved one gets arrested, you understand that it can change things very quickly. Even though everyone is innocent until they are proven guilty, it might not feel that way in the moment. You are entitled to the strongest defense possible, and it will be easier to prepare that defense if you are not sitting in a jail cell. Therefore, you need to bail yourself, or your loved one, out of jail as quickly as possible. That is where a bail bond company can help you. What are a few of the most important tips you should follow when you are looking for a bail bond company to help you get out of jail?
1. Availability Must Always Come First
If you want to get out of jail as quickly as possible, you must make sure they are available at all hours. An arrest can happen at any time, and you should not have to sit in jail longer just because you are arrested on the weekend or during a holiday. Ideally, the bail bond company is available 24 hours per day, 7 days per week. That means you can reach them in the middle of the night, on a weekend, or on a holiday. Always try to go with a bail bond company that has someone available to help you at all hours.
2. Honesty and Transparency Matter
You should also make sure the bail bond company is honest, open, and transparent. You will have to pay money to access a bail bondsman, but you will probably save money by going with a bail bondsman instead of trying to handle everything yourself. At the same time, make sure you are aware of any fees that they might charge. You may be expected to pay some of the money back down the road, and you don't want to be surprised by a bill later. Make sure you have a complete understanding of exactly what expenses you are responsible for.
3. Ask About Experience and Licensing
You need to work with a bail bond company that has plenty of experience in this area. Ideally, they should be licensed as well. Always take a look at the track record to see what types of situations the bail bond company has handled in the past. You might even want to take a look at a few reviews and ratings that have been written about them. Professionalism is critical when you are working with a bail bondsman because you don't want any confusion to take place when they are posting bond on your behalf. Even if you have to pay a little bit of extra money, it will be worth it to walk out of jail sooner with peace of mind, knowing that everything has been taken care of.
4. Talk to Your Lawyer
Everyone is entitled to a lawyer if they have been charged with a crime, so if you need help posting bail, consider reaching out to your defense attorney first. You have a right to speak with your defense attorney, and they may be able to refer you to a bail bond company that can help you. If your lawyer is recommending a specific service, that is a good sign. Your lawyer might even be willing to meet with the bail bondsman on your behalf. Talk with your lawyer to see whether they have any suggestions in the local area. Your lawyer might be able to help you get bailed out of jail a bit faster.
Work With A Way Out Bail Bonds for Bail Bonds in Texas
If you are looking for the best bail bond company in Texas, look no further than A Way Out Bail Bonds. We are ready to listen to your situation without judgment or reservation, and we will help you get out of jail as quickly as possible. We will use our connections within the justice system to make sure your paperwork is processed quickly. That way, you don't have to sit in jail any longer than you have to. Give us a call today or contact us online to speak to a member of our team, and let us help you get out of jail.