Don't Let Your Holiday Partying Get Out of Hand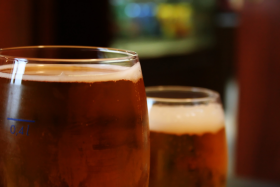 With the holiday season upon us, there will be numerous opportunities to attend festive gatherings and parties. Holiday parties are known for their decadence, featuring plenty of delicious food and a seemingly endless supply of alcohol. Before you know it, you've had too much to drink and need to get home. If you drive yourself home while intoxicated, you run the very real risk of a DWI arrest. Fortunately, A Way Out Bail Bonds can get you out of jail quickly.
The penalties for a DWI conviction in Dallas are severe, especially if you have previous DWI convictions. Your first offense can result in a fine of up to $2,000, 180 days in jail, and the suspension of your driver's license. A third offense results in even more severe penalties, including a potential $10,000 fine, jail time, and the loss of your driver's license for up to two years.
When you have holiday parties to attend, it's important to ensure your own safety.
Monitor your drinking while you're out.
Drink water between alcoholic beverages and allow yourself plenty of time to sober up before driving home.
If you plan on drinking, recruit a designated driver or take a cab to make sure you get home safely.
If you get arrested for a DWI offense, your immediate priority is to figure out how to get out of jail. Our Dallas bail bonds company provides simple, convenient services to release you as soon as possible. A quick release from jail gives you more time to prepare your legal defense and protect your rights.
If you know someone who has been arrested for a drug or alcohol-related offense, contact A Way Out Bail Bonds at 214-760-9978 immediately. Our Dallas bail bonds company will ensure that they know how to get out of jail quickly.