Top Rated Bail Bonds Company in Arlington TX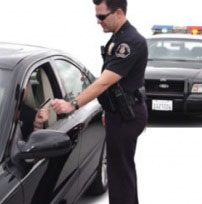 You never get up in the morning or go out on a Friday night and plan to get in trouble. The fact is that people mistakes and they get arrested. When this happens, your family's priority should be to get you out of jail fast. Your loved ones have probably not been through an ordeal like this before, and they will have many questions about posting bail. This is when they need to call an experienced 24/7 bail bond company. A Way Out has been servicing the Arlington, Tx community for 35 years, and we can answer all of your questions.
Quick Bail Bond Agents in Arlington, Tx
Our licensed bail bondsman can provide immediate release from jail for felony and misdemeanor cases. We offer payment options, mobile bond delivery, and also speak Spanish.
We handle each case with honesty and complete respect for your privacy. Our staff works hard to speed up the normal four bond process, in fact once the bond and co-signer are approved, we can be at the jail in 30 minutes for most cases.
About Arlington
Arlington is the third largest city in the North Texas area and the home of the Texas Rangers and the Dallas Cowboys. Both teams have home stadiums in Arlington, and the city is known as an entertainment center with Six Flags Over Texas as well as the Six Flags Hurricane Harbor water park. It also houses a large University of Texas branch campus, the University of Texas at Arlington.
For quick release from the Arlington Jail, call our 24/7 bond agents at (214) 760-9978. Our goal is to make the bail bond process as easy and convenient as possible.