What to Look for in a Bail Bond Company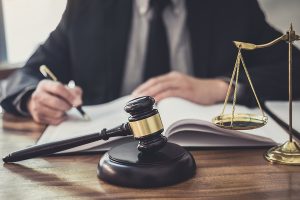 Contrary to popular opinion, bail bond companies are not all made equal. The quality of one bail bond company is not necessarily the same as the others in town or elsewhere. Furthermore, fees, timeliness, experience, licensing, and other factors are not uniform across the board. Here is exactly what you should look for in a bail bond company.
Is the Bail Bondsman Experienced?
The experience of your bail bond company is of the utmost importance. If the bail bond company you are considering does not have reviews, a website, or a proven track record of success, do not give them your business. You need a savvy bail bondsman on your side to ensure all the rules and regulations of the court as well as the jail are followed. Truly experienced professionals in this industry will know exactly how to expedite the bail bond process without violating rules or laws. So don't hesitate to take a look at the online reviews, website, and other information pertaining to the company before committing.
What About the Fees?
If the bail bond company you are considering does not charge as much as other bail bond companies, do not assume they are deserving of your business. Extraordinarily low fees are a red flag that indicates the services are low quality. In fact, the low price might even be a sign that the supposed bail bond company is actually a scam artist in disguise.
Keep in mind, bail bond agencies are regulated. There are rules as to how high the agency fees can be set. This fee is typically 10%. However, there is an exception in that the fee is 15% in Florida's Federal Court. So don't commit to a specific bail bond company until you are absolutely certain they are charging fair fees and providing a legitimate service.
Check the Credentials
The bail bondsman you select should be licensed. Take a look at the bail bondsman's grade as posted to the Better Bail Bureau before committing. Bail bond companies that have a high grade on the Better Bail Bureau are that much more worthy of your trust and your business than other candidates. If you find the bail bondsman has a restricted license or a suspended license, he or she has likely broken rules or provided poor service. In fact, it even makes sense to ask the bail bondsman if he or she has been sued by a client at any point in the past. If the bail bondsman answers in the affirmative, ask him or her what prompted the lawsuit.
Responsive Customer Service
The bail bond company exists to serve you, the customer. Ask some questions, pose some concerns, and listen closely to how the bail bondsman reacts. If the bail bondsman has a negative tone, provides absurdly short answers, or refuses to answer your questions, move on to the next candidate.
A Physical Address
Take a look at the bail bond company's website to determine if there is a street address listed. Search the internet for that address to verify it is actually the location of the bail bond company. If the bail bond company does not have an actual street address, they are unworthy of your business.
Payment Options
The bail bond company should provide multiple payment options and payment clarity. If you want to pay all at once or if you prefer a payment plan, be sure to go over those details before choosing a bail bond company. If the payment options or payment plan are not sufficient for your needs, search for a bail bond company that provides more flexible payment terms.
The Manner in Which Bail Is Processed
The best bail bond companies are those that represent people in a direct and timely manner. So don't hesitate to ask about the bail bond company's procedure for bailing out yourself or your loved one. Ideally, the procedure will be direct, easy, and quick without an abundance of burdens, conditions, and terms.
Contact A Way Out Bail Bonds
A Way Out Bail Bonds is here to help in your time of need. If you, a loved one, or a friend need to be bailed out, contact us today. You can also reach us by phone at (214)-760-9978 (Dallas County) and (817) 261-2828 (Tarrant County).