What to Know Before Cosigning a Bail Bond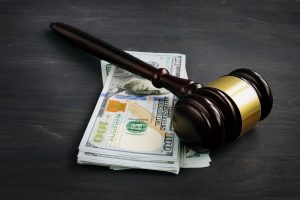 If a loved one or friend asks that you cosign a bail bond, you should know exactly what cosigning entails. Even if you are somewhat familiar with bonds, you probably don't know what cosigning a bail bond really means. Here is a quick look at exactly what you should know before cosigning a bail bond.
What Cosigning a Bail Bond Is Really All About
Cosigning a bail bond is a signing of an indemnity agreement or promissory note that creates a financial obligation for that person to pay the entire amount of the bail bond if the accused individual does not show in court. Cosigning the bail bond releases the individual from jail pending the resolution of the specific charges against that person. In some cases, cosigning a bail bond requires the pledging of property such as a car, a home, cash, or other valuable items. Pledging this property ensures the bail bond company is provided with the money paid to free the defendant. Such money is pledged through a surety bond with the court. Keep in mind, if you believe the accused party will not return to court, you can request that the bondsman withdraw the bond. If this occurs, the bondsman will return the defendant to jail.
Why You Should Give Serious Consideration to Cosigning a Bail Bond
A cosigner signs off on the detained party's bail bond, ensuring it is legible and taking responsibility for that individual. There are both pros and cons to cosigning a bail bond. The bail bond cosigner is financially responsible for the individual in question, so it is the cosigner's responsibility to keep that person out of trouble. If you genuinely love or care about the defendant, you will seriously consider being a cosigner of his or her bail bond.
Bail bond cosigners are also responsible for ensuring that the charged party actually shows up to court. This means that if you believe the defendant is willing to go to court and you can ensure the court appearance will be made, you should seriously consider cosigning the bail bond. If you are not sure that the defendant will show up to court or you have other hesitations, you can require release conditions. As an example, bail bond cosigners can request drug testing of the defendant to ensure that the individual is coherent and mentally balanced. Furthermore, cosigning a bond is a legally binding action. However, you might be able to withdraw this legal requirement if you do not deem the defendant to be trustworthy.
The Potential Downside to Cosigning a Bail Bond
As noted above, cosigning a bail bond creates a legal connection. As a cosigner, you are on the hook for paying the fee to the bail agent. You are also responsible for paying fees that are considered "consequential" and the entirety of the bail amount if the defendant does not appear in court. If the defendant does not show in court, the collateral you provided for the bail bond will be taken. However, as long as you trust the defendant or care about him or her, these are risks worth taking.
To Cosign or Not to Cosign, That Is the Question
Before deciding whether it is prudent to cosign a bail bond or to refrain from cosigning a bail bond, take some time to think about whether you can trust the defendant. If you believe this individual will return to court and prove compliant with the entirety of the required terms and conditions, you should lean toward cosigning the bail bond. Take a little bit of time to think about whether cosigning is worth the risk before making a decision. It is also worth considering whether you are the sole person in the defendant's family or social circle who might be willing or capable of cosigning a bail bond. Weigh all the considerations before making a decision, and you will rest easy moving forward regardless of whether you decide to cosign or not cosign the bail bond.
Contact A Way Out Bail Bonds Today
If you or a loved one need to post bail for a traffic case or another case, reach out to us today so we can bail you out. You can contact us online by filling out our contact form. If you are in Dallas County, you can reach us at (214)-760-9978. Those in Tarrant County can contact A Way Out Bail Bonds by phone at (817) 261-2828.