What Right Do Inmates Have?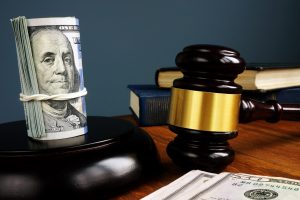 Spending time behind bars in a jail or a prison typically involves having your rights curtailed. That's not to say inmates have zero rights, though. Inmates within the United States have access to fundamental human rights, even people on death row. Let's go over these rights in further detail.

Freedom from Cruel and Unusual Punishment

Every inmate in the country has the right, under the Eighth Amendment, to be free of inhumane treatment or cruel and unusual punishment. Initially, this amendment was written to include drawing and quartering, disembowelment, beheading, and burning alive.

Today, cruel and unusual punishment involves extended isolation, waterboarding, and other forms of torture.

Freedom from Sexual Harassment or Sex Crimes

Inmates are to be free from sex crimes or sexual harassment. This applies to advances or assaults made by other inmates or prison personnel. These types of cases have held up in court, with guards, administration, and government officials being held liable for sexual harassment and crimes occurring in prisons.

Humane Prison Conditions

Inmates have a right to voice their concerns regarding prison conditions. Anyone denied such rights could pursue a civil judgment against prison officials. Essentially, prisoners have their freedom of speech while behind bars.

Access to Medical and Mental Health Care

Prisoners are also entitled to receive both medical and mental health care while incarcerated. These treatments must be reasonable or adequate and are not necessarily top tier. As such, someone with a cavity may not receive a filling or a cap. Instead, they would the tooth would be removed.

Now that you know more about inmates' rights behind bars, do everything in your power to avoid an extended jail sentence. You can find 24-hour bail bond services with A Way Out Bail Bonds by calling 214-760-9978 today!