What is a Property Bond?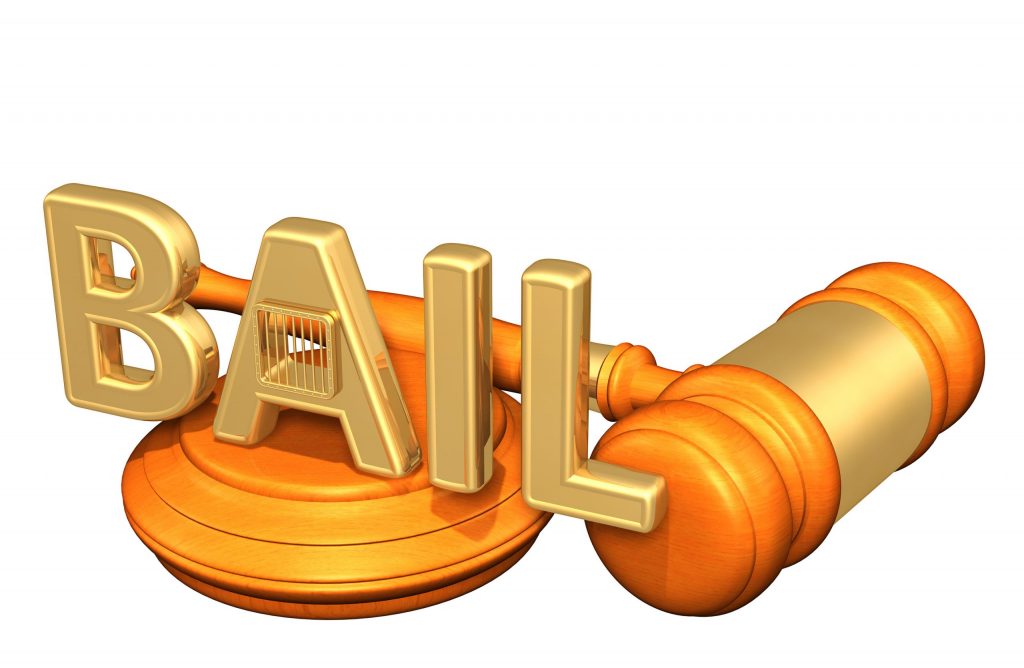 When someone is arrested, a judge will typically set bail immediately for minor infractions. Bail can be based on the crime that led to the arrest, criminal history (or a lack of any prior arrest), or left up to the judge to decide based on the circumstances and the charge.
Serious crimes may require an arraignment before bail is set. Bail is the amount of money an individual is required to pay before they are allowed to leave jail, pending hearings and eventually a trial.
Bail can be denied, meaning the arrested person must stay in jail until the criminal trial is complete.
In many cases, people are allowed to post a bond, which is a portion of the bail, that acts as a promise that all court appearances will be attended.
Bail varies widely depending on the reason for arrest. For example, average bail for a first-time DUI is about $150, according to DrivingLaws published by NOLO. More serious criminal offenses may have bail requirements in the tens of thousands of dollars.
This article will discuss property bonds, and who benefits from this type of bond.
What Is a Property Bond?
A property bond is a bond that uses real property as collateral in order to secure a release from jail while waiting for trial. Real estate and other tangible property may be used to guarantee an individual will show up for all pretrial hearings and criminal trial proceedings.
Who Benefits From a Property Bond?
Property bonds are unique in that the real property may need to be worth twice as much as the bail amount established. For example, if the judge required a $5,000 bail, the property may have to appraise for a value at or above $10,000.
Property bonds are not for everyone, but they may be the best option for:
People who do not have sufficient cash to post bail
People who own their home, or have significant equity built up
People with limited cash but who own expensive jewelry or other real property, such as cars, artwork, collections, etc.
People who live in one of the states that allow property bonds and who can prove through tax documents or other records that their real property has appropriate value
Who Issues a Property Bond?
A bail agent, sometimes called a bondsman, helps people who have been arrested, or their family members and friends, arrange for the court to accept a property bond. The bail agents at A Way Out Bail Bonds in Dallas have the experience and expertise to make sure all documents are properly filled out, signed, and delivered to the court so that officials can file a lien against the property in the event the person seeking bail does not appear for court dates.
What Happens If a Court Date Is Missed?
If a court date is missed without an excellent reason, the court may immediately file foreclosure paperwork to take possession of the property. If the property is sold for less than the property bond amount, the court may take further action to collect the difference that is still owed to the court.
Can I Use Property That I Own With Other People?
When the property backing a property bond is owned by more than one person, each co-owner must sign the appropriate documents to demonstrate they know the property may be foreclosed upon if the person seeking release from jail does not comply with all court orders, specifically appearing in court as directed.
On any given day, more than 450,000 unconvicted people are in city and county jails across the United States, according to a 2018 study published by the Hamilton Project. Many of these individuals are not incarcerated because they pose great risks to the community, but because they do not have the financial resources to bail out.
Property bonds are an excellent option for people who have tangible assets to secure the funds for bail. When you appear for all court dates, and the trial is complete, the liens will be released and property control returned to the owners.
If you're in need of a property bond in Arlington, TX or the surrounding area, contact A Way Out Bail Bonds today. We offer fast bail bonds 24 hours a day, 7 days a week.